Memorial Gathering for Nina Johnson
On Thursday, September 16th at 7:30pm at Coon Memorial Hospital located at 1411 Denver Ave. Dalhart, TX 79022. 
The memorial gathering will be held on Denver Ave. in front of the hospital. A live stream will be available on Facebook at @coonmemorial.
Donations can be made in memory of Nina Johnson to DHC Healthcare Foundation at 1411 Denver Ave. Online donations can be made at https://bit.ly/3DUfaiH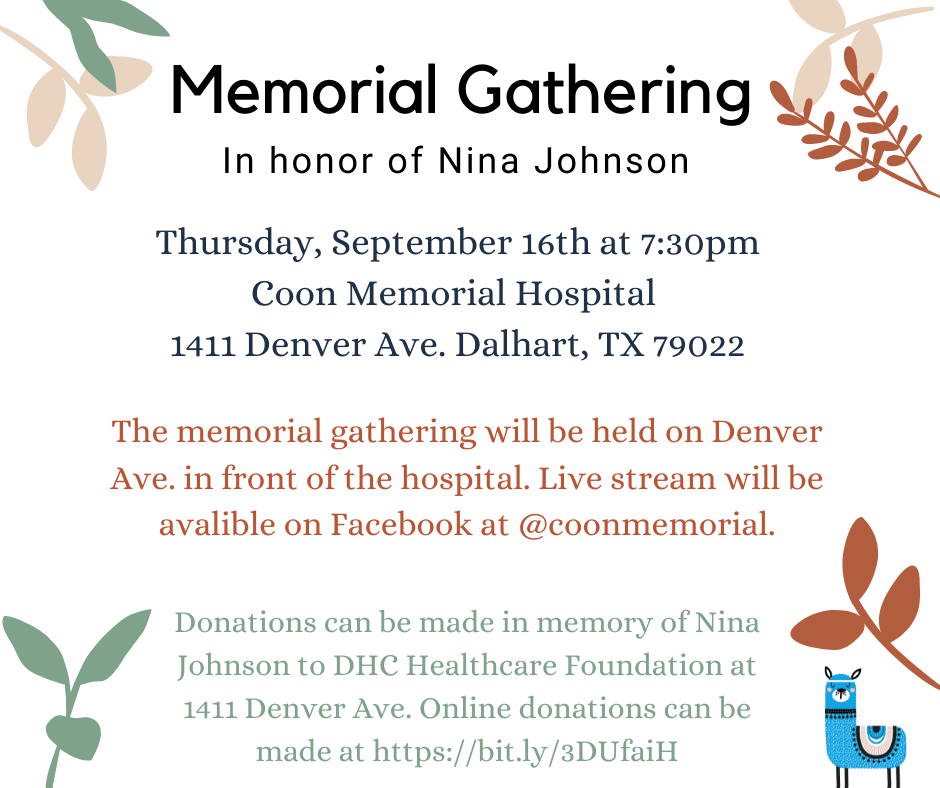 Farewell Party For Brandi Sanders
Farewell Party For Brandi Sanders, Director of Senior Care Services at DHCHD
Join us as we send Brandi off into her next adventure. 
Thursday, September 23 from 4PM to 6PM at Legacy Assisted Living  301 E Texas Blvd, Dalhart, TX 79022
Come and Go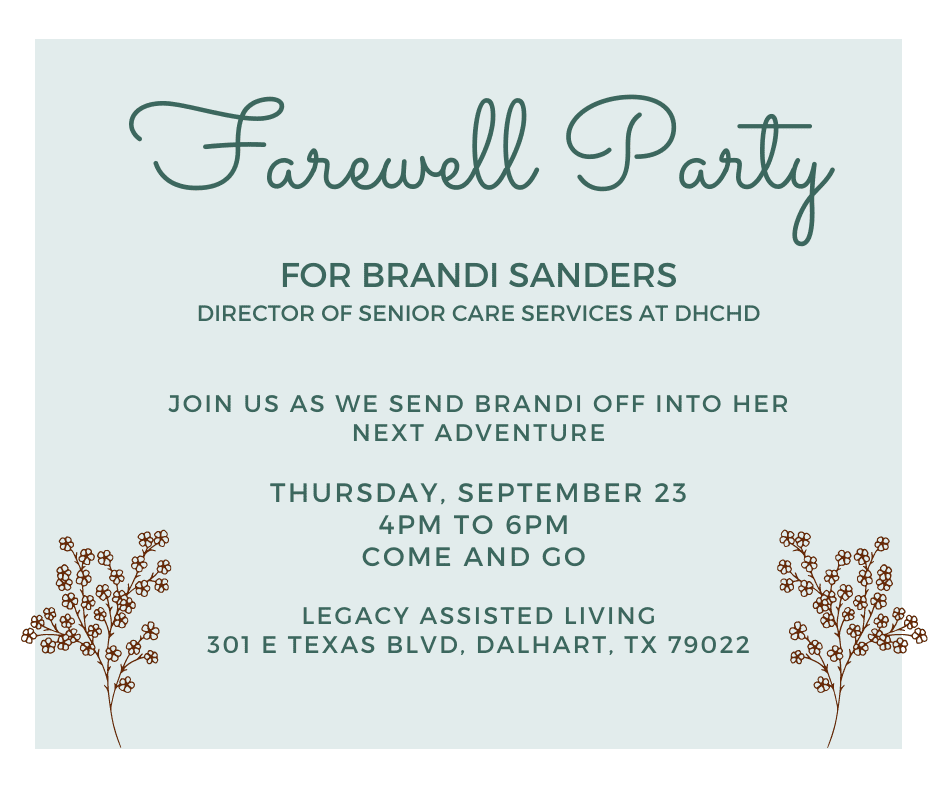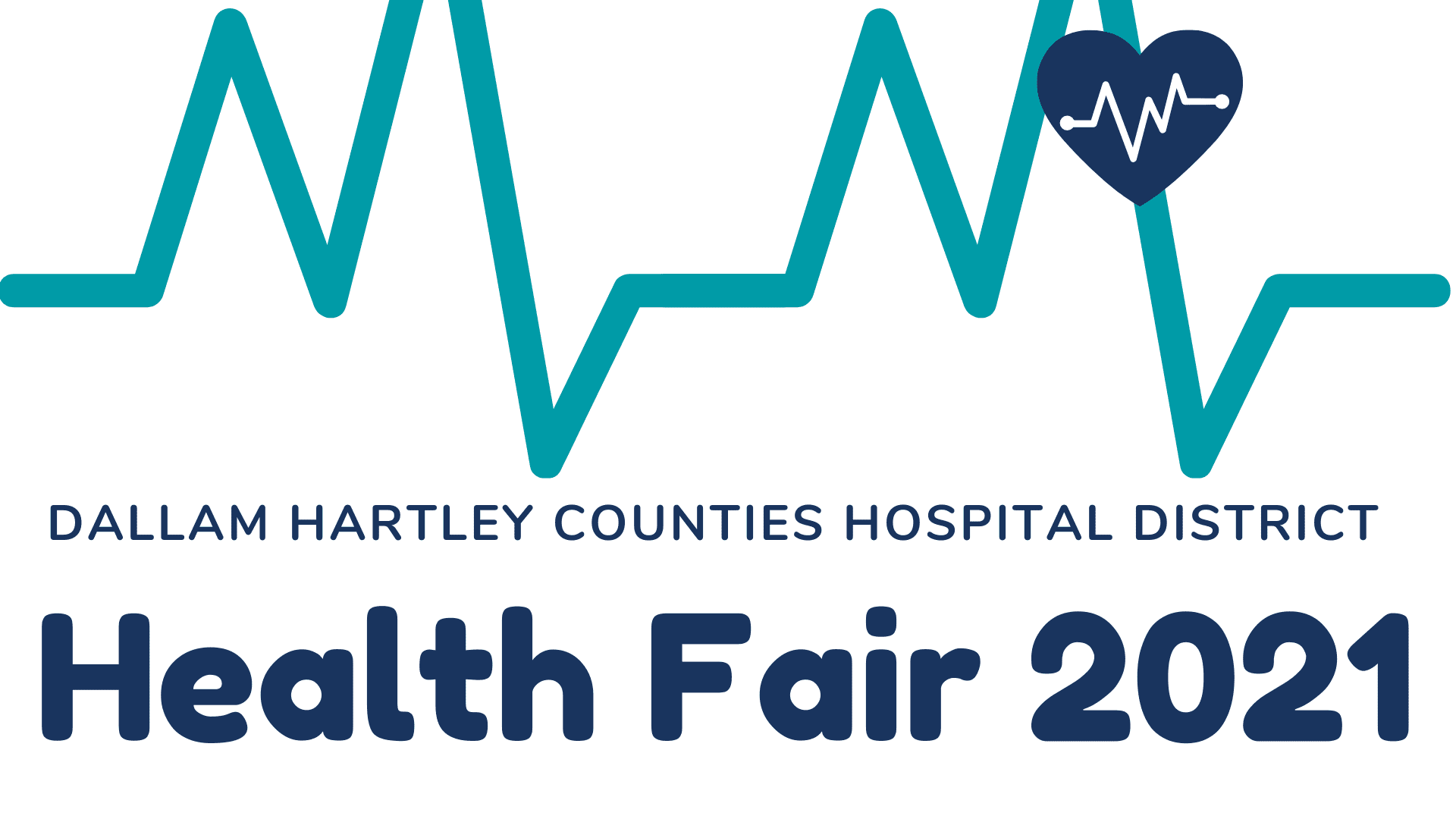 Health Fair 2021
THURSDAY, OCTOBER 7TH at 7AM TO 9AM
DRIVE-THROUGH AT LEGACY ASSISTED LIVING PARKING LOT AT 301 E TEXAS BLVD
More information to come
Health Fair 2021 Vendor Information
DHCHD will be offering vendor bags in place of the in-person vendor booths. If your company would like to provide 200 items, these will be given out to attendees. Vendor items must be delivered to Coon Memorial Hospital at 1411 Denver to Marketing by Friday, October 1st by 4PM. Contacting Jacy Crim, Marketing Director at jacyc@dhchd.org, or call 806.244.9258 for more information.
Links: 
Blood Drive
Please join us for a blood drive!  Friday, October 8th from 9am – 1pm in the bloodmobile.  To schedule and appointment please call 806.331.8833 or visit yourbloodinstitute.org You will receive a glow in the dark t-shirt and one free ticket of 6th Street Massacre Haunted House. 
This upcoming blood drive will benefit Jeremiah Bell, the son of Misty Bell, Case Manager at DHCHD. Just as the blood drive that DHCHD held in May, the same benefits will be passed to Jeremiah. In this case, if Jeremiah does not use the credit, his family can give the credit to another person! Be sure to mention you are donating for Jeremiah Bell before starting your admissions process. 
More Information about the Bell Family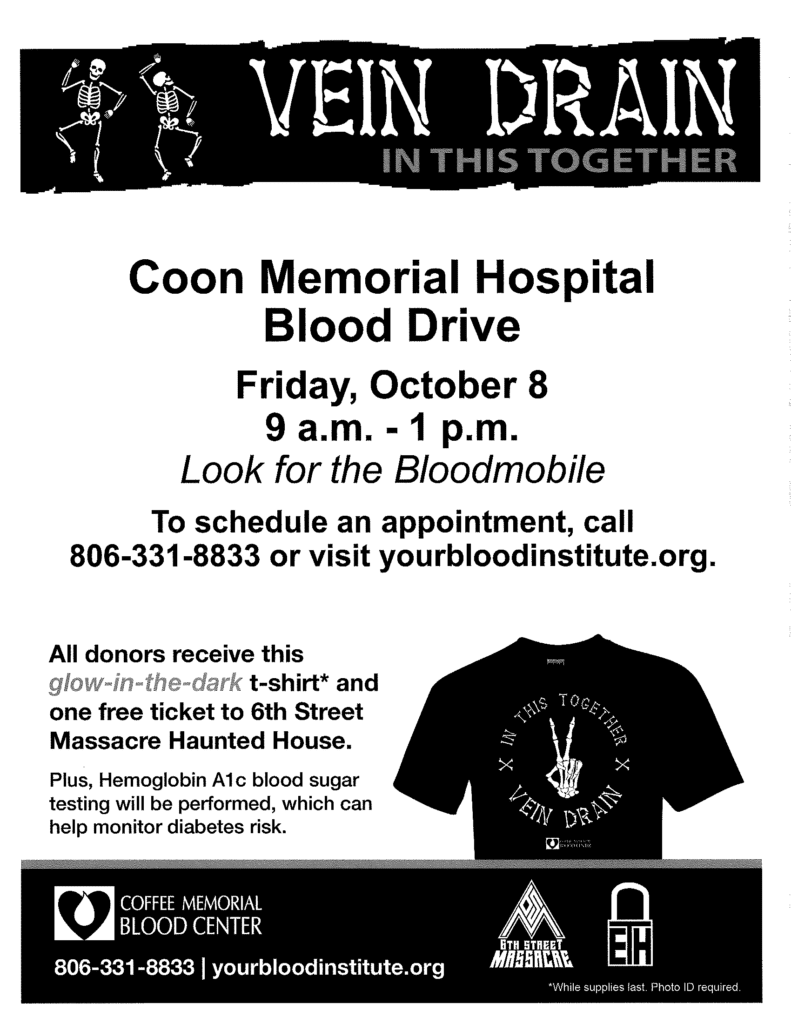 Monthly Board Meeting
Thursday, Sept. 23 – Tax Rate Meeting 
Thursday, Oct. 28
November – TBD
December – No Meeting
All board meetings are held at 6PM in the Board Room of Coon Memorial Hospital.
*Board Meeting dates, times, and place are subject to change.
High Country Community Rural Health Clinic Hotdog Cookout
July 2022
TBA
320 E. Texas Blvd
"THE DALLAM-HARTLEY COUNTIES HOSPITAL DISTRICT ADOPTED A TAX RATE THAT WILL RAISE MORE TAXES FOR MAINTENANCE AND OPERATIONS THAN LAST YEAR'S TAX RATE."
"THE TAX RATE WILL EFFECTIVELY BE RAISED BY 7.95 PERCENT AND WILL RAISE TAXES FOR MAINTENANCE AND OPERATIONS ON A $100,000 HOME BY APPROXIMATELY $8.45"