Dallam Hartley Counties Healthcare Foundation, Inc.
Supporting Rural Healthcare Close to Home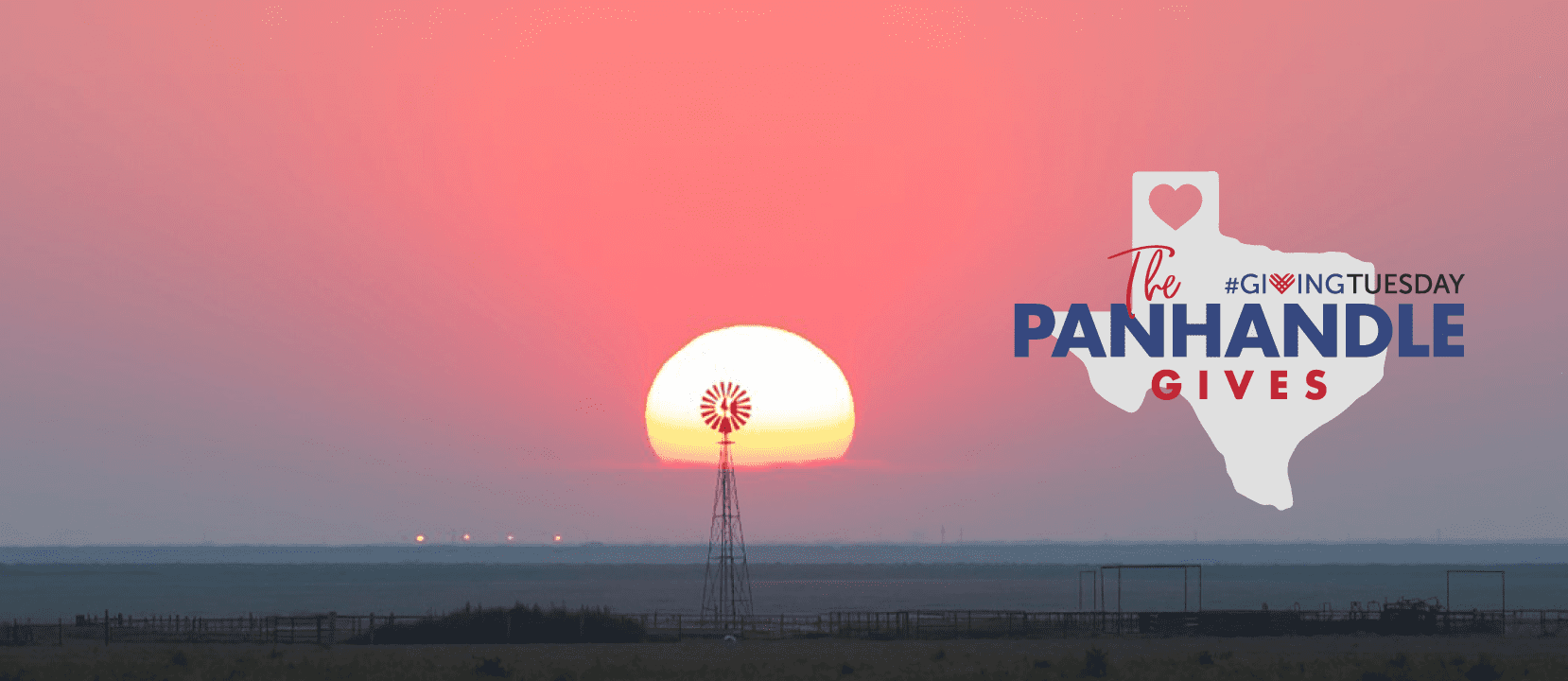 The Panhandle Gives 2021 Campaign Nov. 22 – 30
The Healthcare Foundation Board set a goal of $85,000 for The Panhandle Gives (TPG) 2021. Our Foundation Board members are very passionate and personally committed to this campaign because of their desire to strengthen our rural healthcare. TPG campaign adds "amplified dollars" to the total we raise. 
The funds are being raised for:
Rapid fluid infuser ($32,000) –Pushes fluids & blood into trauma patients at a rapid rate. 
Mini-rehab department in the hospital ($15,000) This includes a mock-kitchen for patients to practice functioning in their kitchen when they go home, parallel bars, a hi-low therapy mat table, and a stationery total-body-bike. 
Scholarships for healthcare careers ($35,000) – the Board is planning for the short term and long term, with the goal of preparing qualified employees for the Hospital District for years to come.
Giving Days : 
Monday, November 22nd: Leadership Giving Day 
Tuesday, November 23rd: Give $25 Day 
Monday, November 29th: Ag Giving Day 
Tuesday, November 30th: Giving Tuesday 
Start planning now to give where we live, and we ask everyone in Dalhart to give between Nov. 22 – 30 to The Panhandle Gives and in the memo line – write DHC Healthcare Foundation. Watch for informative videos on Facebook and in your email. Phone a Foundation Board member, or call Joyce at 806-268-2284.
Mission Statement
The Dallam Hartley Counties Healthcare Foundation supports the Dallam Hartley Counties Hospital District healthcare services by advocating for healthcare services and raising funds to enhance programs, equipment, scholarships and facilities in Dallam and Hartley Counties.
Year in Review
Watch our Year in Review here.
Board of Directors
Carole Farris, Community Volunteer, Chairperson
Sara Heiser, Community Volunteer
Jared Hightower, Hightower CPA, PC Treasurer
Lacynda Hunter, The Flying Pig Mercantile & Coffee Bar , Treasurer Elect
Diana Martinez, Hilmar Cheese Company
Julia Williams, Purpose Coffee Company, VP/Secretary
Joyce Bezner, Foundation Coordinator
We benefit the rural patients and residents of…
Coon Memorial Hospital
Coon Memorial Nursing Home
Legacy Assisted Living
Dalhart Family Medicine Clinic
High Country Community Rural Health Clinic
Dalhart Physical Therapy and Sports Medicine
Coon Memorial Hospice 
How to Give
Cash
Check
Online
In-kind
You may designate to a specific program, piece of equipment, scholarships, campaign or general fund.
You may give your gift in honor or in memory of a loved one and the Foundation will notify their family of your gift.
Click here to make online donation.

Want to Volunteer for the Foundation
Help rural healthcare by volunteering doing office/clerical work, greeting& hosting at hospital entries, gardening work, and special event work.
Call 806-244-4571, Ext 1987 or email volunteer@dhchd.org
Office Hours
Monday-Friday, 7:30 – 4:30
Office Location and Contact Information
Joyce Bezner, Foundation Coordinator
Dallam Hartley Counties Healthcare Foundation, Inc.
1411 Denver Avenue
Dalhart, TX 79022
Second floor, room 238
806-244-4571, Ext. 1987
Joyceb@dhchd.org or 806-268-2284
Follow us on Facebook: DHCHF
Please Join Our Email List to Receive DHD Healthcare Foundation Newsletters, Reports and Event Dates.
"THE DALLAM-HARTLEY COUNTIES HOSPITAL DISTRICT ADOPTED A TAX RATE THAT WILL RAISE MORE TAXES FOR MAINTENANCE AND OPERATIONS THAN LAST YEAR'S TAX RATE."
"THE TAX RATE WILL EFFECTIVELY BE RAISED BY 7.95 PERCENT AND WILL RAISE TAXES FOR MAINTENANCE AND OPERATIONS ON A $100,000 HOME BY APPROXIMATELY $8.45"