Care that Fits your Busy Life
Illnesses and injuries can happen at any time. That's why DHCHD offers a Walk-in Clinic for your unexpected healthcare needs. Walk-in care is available at:
High Country Community Rural Health Clinic, 320 East Texas Blvd., Dalhart, TX, 806.244.9286
Hours: 7 a.m. to 6 p.m., Monday through Friday and Saturdays from 9 a.m. to 2 p.m.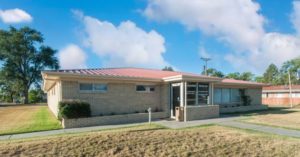 "DALLAM/HARTLEY COUNTIES HOSPITAL ADOPTED A TAX RATE THAT WILL RAISE MORE TAXES FOR MAINTENANCE AND OPERATIONS THAN LAST YEAR'S TAX RATE."
"THE TAX RATE WILL EFFECTIVELY BE RAISED BY 8 PERCENT AND WILL RAISE TAXES FOR MAINTENANCE AND OPERATIONS ON A $100,000 HOME BY APPROXIMATELY $8.80."