Making a Difference in our Community
DHCHD is fortunate to have a dedicated group of volunteers who generously give of their time and talents to support the services of our hospital and our nursing home.
Our hospital volunteers, manage the hospital gift shop and help our patients and visitors. They deliver flowers to patient rooms, help direct visitors, and support hospital operations. They are responsible for the day-to-day operations of the gift shop, which carries a variety of items for patients and their families. Proceeds from the gift shop help sustain the work of the hospital through equipment purchases and other financial support.
Coon Memorial Nursing Home also benefits from the time and talents of volunteers. On Mondays, Tuesday, and Fridays, nursing home volunteers help with patient activities and special programs. These volunteers are a vital part of holiday celebrations and other special activities.
To learn more about volunteering, please contact us at (806) 244-9223.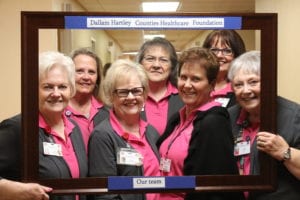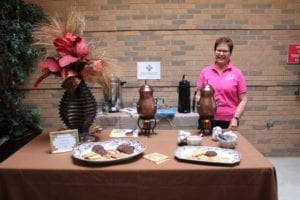 "DALLAM/HARTLEY COUNTIES HOSPITAL ADOPTED A TAX RATE THAT WILL RAISE MORE TAXES FOR MAINTENANCE AND OPERATIONS THAN LAST YEAR'S TAX RATE."
"THE TAX RATE WILL EFFECTIVELY BE RAISED BY 8 PERCENT AND WILL RAISE TAXES FOR MAINTENANCE AND OPERATIONS ON A $100,000 HOME BY APPROXIMATELY $8.80."