The Panhandle Gives 2021 Campaign Nov. 22 – 30
The Healthcare Foundation Board set a goal of $85,000 for The Panhandle Gives 2021. Our Foundation Board members are very passionate because of their desire to strengthen our rural healthcare.
The funds are being raised for:
Rapid fluid infuser ($32,000
Mini-rehab department in the hospital ($15,000)
Scholarships for healthcare careers ($35,000)
Now Available 3-D Mammography 
"Thank you, DHCHD, for providing the best and easiest mammogram experience that I've ever had! I walked right into my appointment with zero wait time. I was greeted by staff that was friendly and professional. Thank you for providing cutting-edge technology and services to our community!"  – Barbie Walker
Quality Healthcare Close to Home
The Dallam Hartley Counties Hospital District helps make people healthier. Whether it's a visit to the doctor when you're sick, home health after a hospital stay, or a safe, comfortable place for an aging relative to live, DHCHD offers the care you need. From diagnostic tests to surgery to rehabilitation, we are committed to providing the highest quality care, close to home.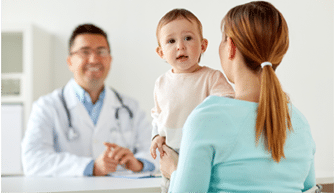 "THE DALLAM-HARTLEY COUNTIES HOSPITAL DISTRICT ADOPTED A TAX RATE THAT WILL RAISE MORE TAXES FOR MAINTENANCE AND OPERATIONS THAN LAST YEAR'S TAX RATE."
"THE TAX RATE WILL EFFECTIVELY BE RAISED BY 7.95 PERCENT AND WILL RAISE TAXES FOR MAINTENANCE AND OPERATIONS ON A $100,000 HOME BY APPROXIMATELY $8.45"