2022 Health Fair
DHCHD will host a drive-through health fair at Legacy Assisted Living on October 27, 2022 from 7:00 – 9:00 AM. Attendees will receive a FREE lab voucher and a vendor bag. Labs include: CBC, CMP, LIPID, and HGBA1C. Testing with a voucher will be open Nov. 2, 9, 16 from 8-11 AM at Coon Memorial Hospital. Click Here to Learn More.
Quality Healthcare Close to Home
The Dallam Hartley Counties Hospital District helps make people healthier. Whether it's a visit to the doctor when you're sick, home health after a hospital stay, or a safe, comfortable place for an aging relative to live, DHCHD offers the care you need. From diagnostic tests to surgery to rehabilitation, we are committed to providing the highest quality care, close to home.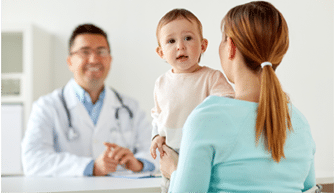 "THE DALLAM-HARTLEY COUNTIES HOSPITAL DISTRICT ADOPTED A TAX RATE THAT WILL RAISE MORE TAXES FOR MAINTENANCE AND OPERATIONS THAN LAST YEAR'S TAX RATE."
"THE TAX RATE WILL EFFECTIVELY BE RAISED BY 7.99 PERCENT AND WILL RAISE TAXES FOR MAINTENANCE AND OPERATIONS ON A $100,000 HOME BY APPROXIMATELY $14.19"
A long-term care ombudsman helps residents of a nursing facility and residents of an assisted living facility resolve complaints. Help provided by an ombudsman is confidential and free of charge. To speak with an ombudsman, a person may call the toll-free number 1-800-252-2412.