DALHART, TEXAS – Dallam Hartley Counties Hospital District is pleased to announce Tonya Fields, Family Nurse Practitioner, will be joining its team of medical providers. Fields will work out of both the walk-in clinic at High Country Community Rural Health Clinic and Dalhart Family Medicine Clinic.
Beginning July 10, 2023, Fields will begin seeing walk-in patients at High Country on Mondays and will begin accepting new patients to be seen Tuesdays through Thursdays at DFMC.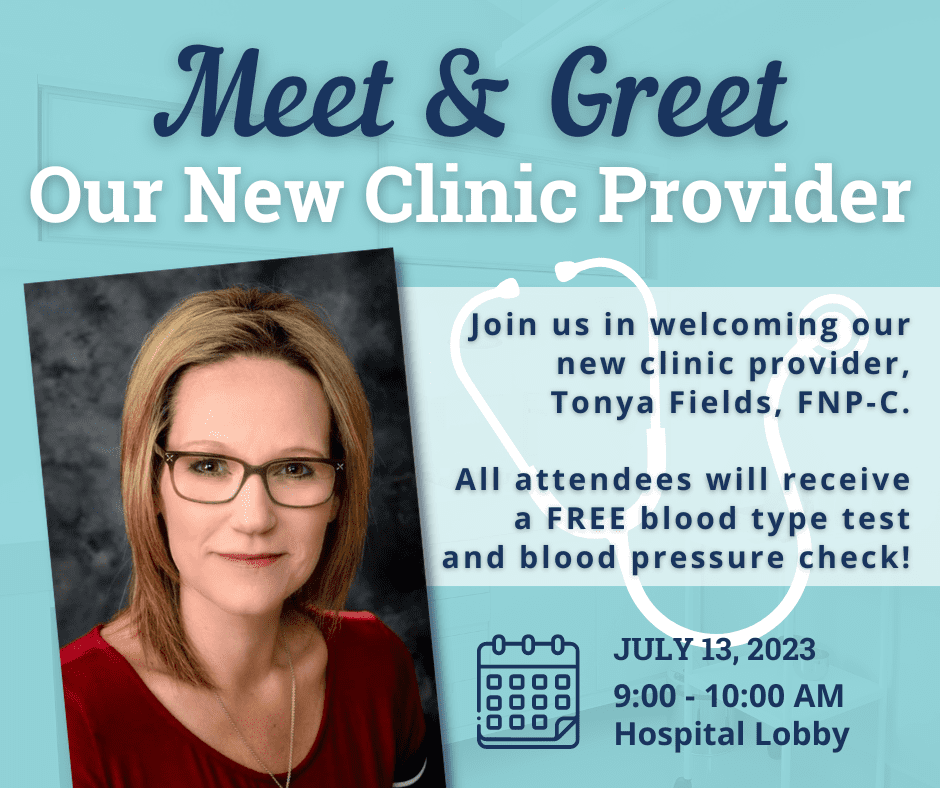 "We are delighted to have Tonya Fields join our clinic team," said Kacey Schniederjan, DHCHD CEO. "I am excited about her passion for geriatric patients. I know her experience will be an asset specifically to the residents in our long-term care facilities as well as the community members we serve."
Fields has nearly 25 years of experience treating patients in the Texas panhandle. She became a registered nurse in 1999 and went on to become a nurse practitioner in 2009. She has experience working in neonatal intensive care units, urgent care, primary care, obstetrics, pediatrics, palliative care and more. She is certified by the American Academy of Nurse Practitioners.
"I am invested in helping educate people in their pursuit of a healthy lifestyle," said Fields, "and I take pride in providing compassionate care and being available when sudden illnesses strike. I am looking forward to working in a small town, being able to work within the community and help people with their healthcare in an intimate setting."
A meet and greet event will be held on July 13 at 9:00 a.m. in the hospital lobby. Those interested in meeting Fields or establishing care with her are invited to attend. All attendees will receive a free blood type test and blood pressure test.
To establish care with Tonya Fields, FNP-C, please call 806-244-5668 to set up an appointment. New patient establishment forms can be found at www.dhchd.org or can be requested at DFMC.
Dallam Hartley Counties Hospital District, located in Dalhart, Texas, is a healthcare system designed to serve the community at every stage of life. Offering services including obstetrics, surgery, radiology, and swing bed at Coon Memorial Hospital, providing wellness and rehabilitation services at family practice or specialty clinics, or caring for seniors through long-term care facilities, DHCHD's mission is to provide quality healthcare close to home. To learn more, visit www.dhchd.org.
###
Media Contact:
Michelle Macha, Marketing Director
806.244.9258