Due to COVID-19, DHCHD will be hosting a drive-through health fair this year. Community members will drive through to get a lab voucher and a vendor gift bag. Must be present to receive a voucher, and 18+ years of age. The voucher is valid until Nov. 19th, 2020. Testing with a valid voucher will be open Tuesday through Thursday 6am – 8am while fasting, at the Coon Memorial Hospital Lab. A valid email is required to get results via the patient portal. Labs to include: CBC, CMP, LIPID, HGBA1C. Further instructions will be included with the voucher on the day of the Health Fair.
For the latest updates follow our event on Facebook: https://business.facebook.com/events/1143070306089061/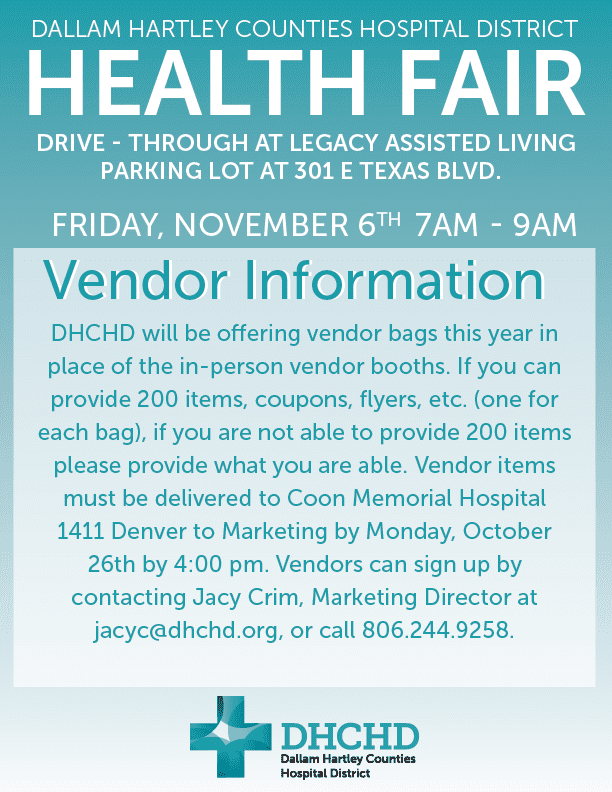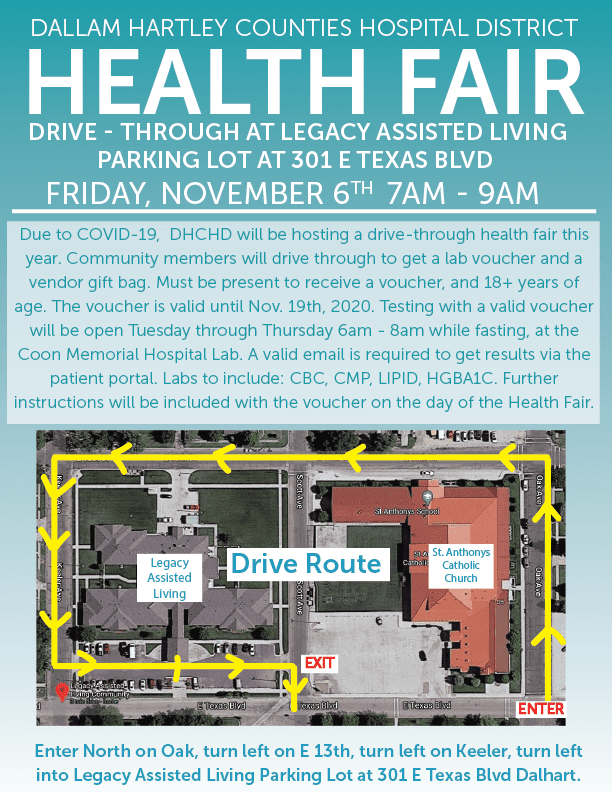 "THE DALLAM-HARTLEY COUNTIES HOSPITAL DISTRICT ADOPTED A TAX RATE THAT WILL RAISE MORE TAXES FOR MAINTENANCE AND OPERATIONS THAN LAST YEAR'S TAX RATE."
"THE TAX RATE WILL EFFECTIVELY BE RAISED BY 7.99 PERCENT AND WILL RAISE TAXES FOR MAINTENANCE AND OPERATIONS ON A $100,000 HOME BY APPROXIMATELY $14.19"
A long-term care ombudsman helps residents of a nursing facility and residents of an assisted living facility resolve complaints. Help provided by an ombudsman is confidential and free of charge. To speak with an ombudsman, a person may call the toll-free number 1-800-252-2412.