At Coon Memorial Nursing Home, there is an individual who radiates compassion, dedication, and warmth. Meet Suzanne Ballejo, an exceptional Certified Nursing Assistant (CNA) who has been an integral part of our family for the past 26 years. With unwavering commitment, Suzanne has been a source of comfort and care on the memory lane unit, where her profound impact is felt by residents and staff alike.
"I have worked for the nursing home for 26 years as a CNA," Suzanne said. "I can say I do like my job. I help the residents with their daily living needs."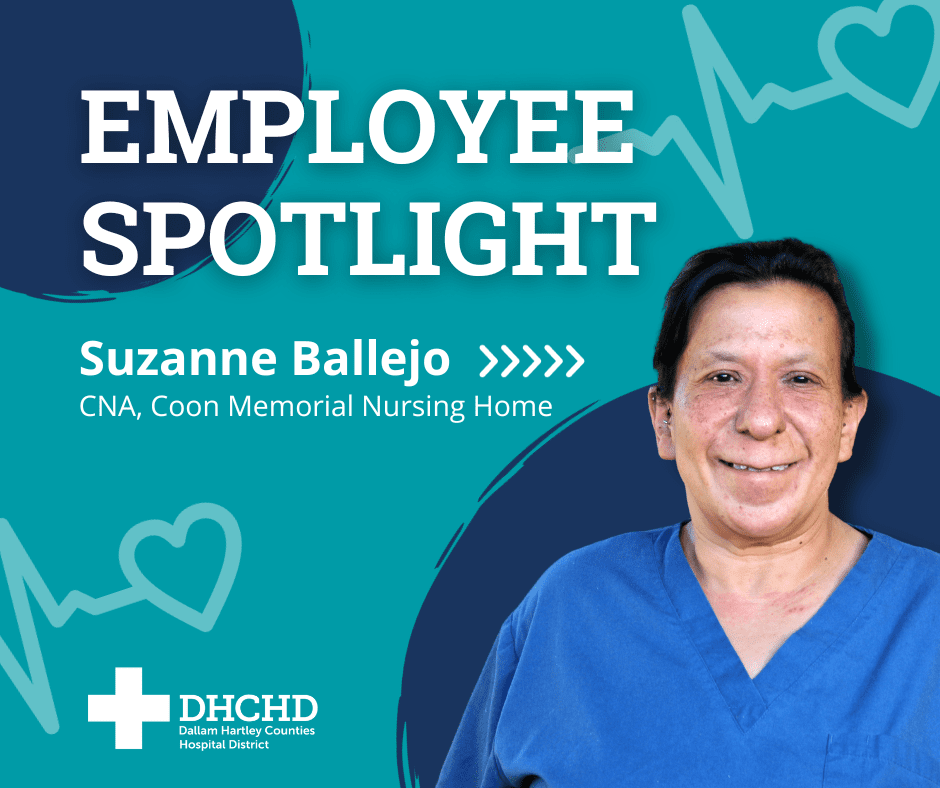 Every shift, Suzanne walks through our doors with a genuine passion for her work. For her, it's not just a job – it's a calling.
"I can say I enjoy coming to see my residents. I enjoy taking care of them, knowing that just the little things I do for them make them happy," she explained. "When you know your residents trust you, you try to make everything okay for them for the day."
Our nursing home isn't just a workplace for Suzanne. It's her second home. She cherishes the bonds she's formed over the years with her residents and their families, who have become like an extended family of their own.
"The teammates I work with make it even better to work around," Suzanne added, highlighting the collaborative spirit that defines our team.
Outside of her devoted work, Suzanne finds joy in her family. She said she enjoys spending time with her grandson Conor and her kids. It's clear that her nurturing spirit extends beyond the workplace and into her personal life. And, of course, there's a special place in her heart for her favorite wrestler, Roman Reigns.
"I love to watch wrestling, and I never miss a wrestling show when they come to Amarillo," she said.
In Suzanne, we find an extraordinary individual who embodies the essence of what makes our nursing home a place of care, compassion, and community. Her 26 years of service are a testament to her commitment to making every day better for our residents, and we are immensely grateful to have her as a cherished member of our family.
Thank you, Suzanne, for your dedication, kindness, and for being a shining example of what it means to be a CNA at our nursing home. You truly make a difference, one resident at a time.