The most common and undiagnosed diseases are allergies. Over 50 million people in America suffer from allergies, and approximately 55 percent of all U.S. citizens test positive to one or more allergens. Allergy testing is offered in Dalhart at the Allergy Clinic inside Coon Memorial Hospital. 
The Allergy Clinic staff are trained to identify the specific allergens that trigger a patient's symptoms and develop a treatment plan that is tailored to their individual needs.
We offer:
Allergy testing: Allergy testing involves exposing a patient to small amounts of common allergens and observing their reaction. This can help identify the specific allergens that are causing a patient's symptoms. The Allergy Clinic at CMH tests for 38 common food allergens and 38 native environmental factors.
Immunotherapy: Immunotherapy, also known as allergy shots or drops, involves injecting a patient with small amounts of allergens over time to help desensitize their immune system and reduce their sensitivity to those allergens.
Education: We provide educational materials to help patients understand their condition and learn strategies for managing their symptoms.
Our Allergy Clinic is located at 1411 Denver Ave inside Coon Memorial Hospital. For more information, please contact us at (806) 244-4571. We look forward to seeing you!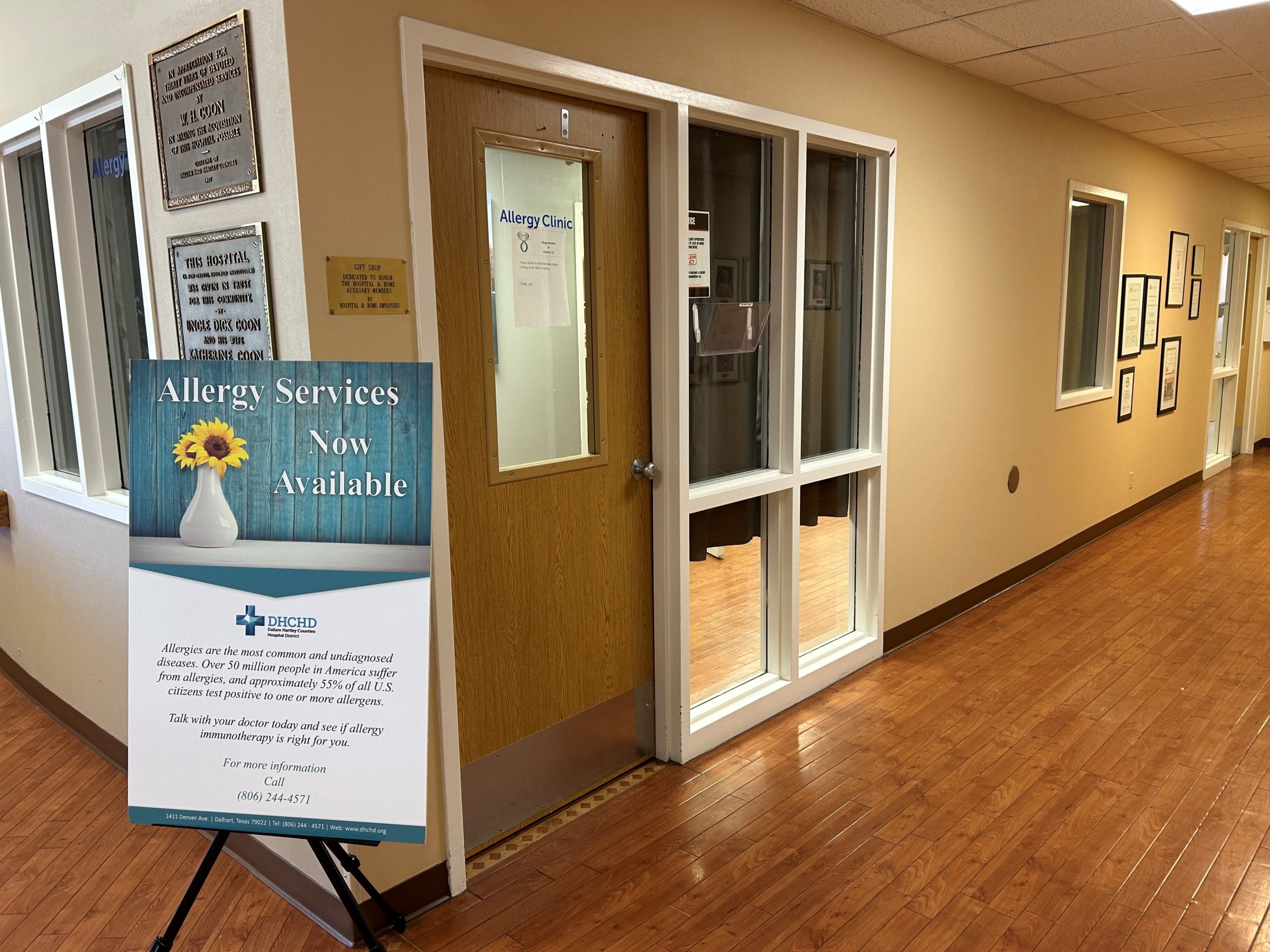 "THE DALLAM-HARTLEY COUNTIES HOSPITAL DISTRICT ADOPTED A TAX RATE THAT WILL RAISE MORE TAXES FOR MAINTENANCE AND OPERATIONS THAN LAST YEAR'S TAX RATE."
"THE TAX RATE WILL EFFECTIVELY BE RAISED BY 7.99 PERCENT AND WILL RAISE TAXES FOR MAINTENANCE AND OPERATIONS ON A $100,000 HOME BY APPROXIMATELY $14.19"
A long-term care ombudsman helps residents of a nursing facility and residents of an assisted living facility resolve complaints. Help provided by an ombudsman is confidential and free of charge. To speak with an ombudsman, a person may call the toll-free number 1-800-252-2412.