Last Friday, Dallam Hartley Counties Hospital District celebrated the unsung heroes working tirelessly day in and day out to ensure the health and well-being of our community by hosting its annual employee appreciation party. Today, we would like to take a moment to shine a spotlight on four exceptional individuals who have been rightfully recognized for their outstanding contributions. These remarkable staff members embody the spirit of dedication, compassion, and excellence that define our healthcare family.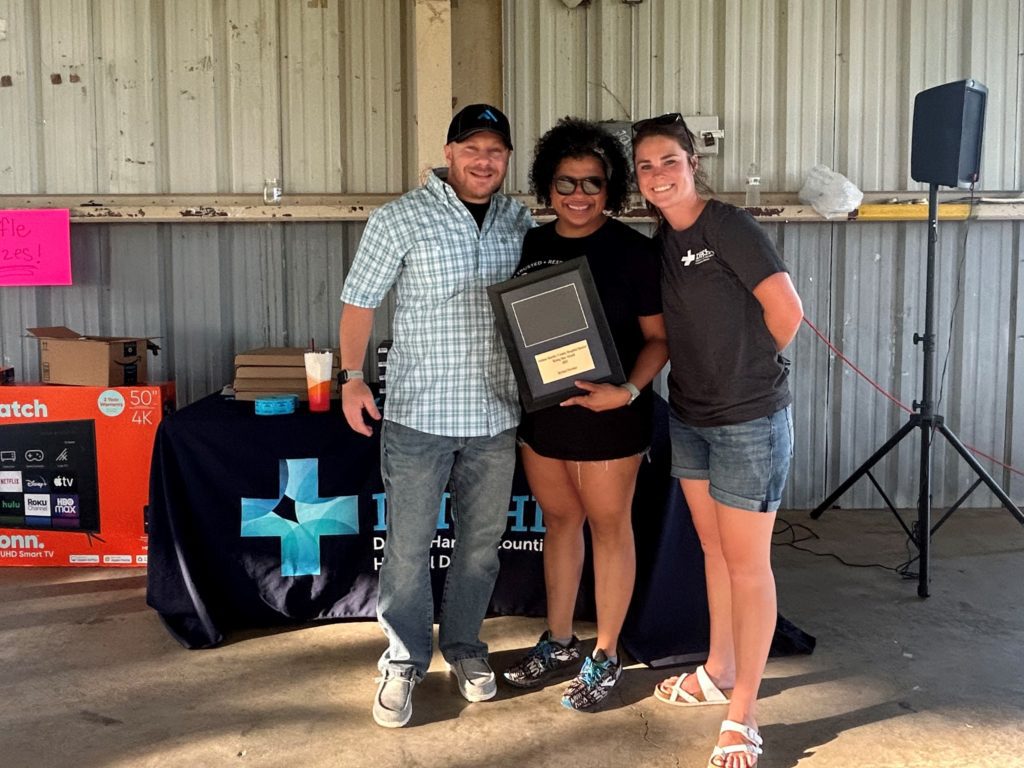 2023 Rising Star: Kristal Fletcher
The rising star award recognizes a staff member who demonstrates a passion for their work, the district, and the community. The recipient shows promise in their field and has made a large impact on the district in the short time (six months to two years) that they have been part of the DHCHD team. Kristal Fletcher, the Director of Culinary Services at DHCHD, is the embodiment of potential realized. Her unwavering commitment to continuous improvement and her passion for hospitality have made her our "Rising Star." Kristal's enthusiasm is contagious, and her ability to adapt to new challenges sets a shining example for her peers.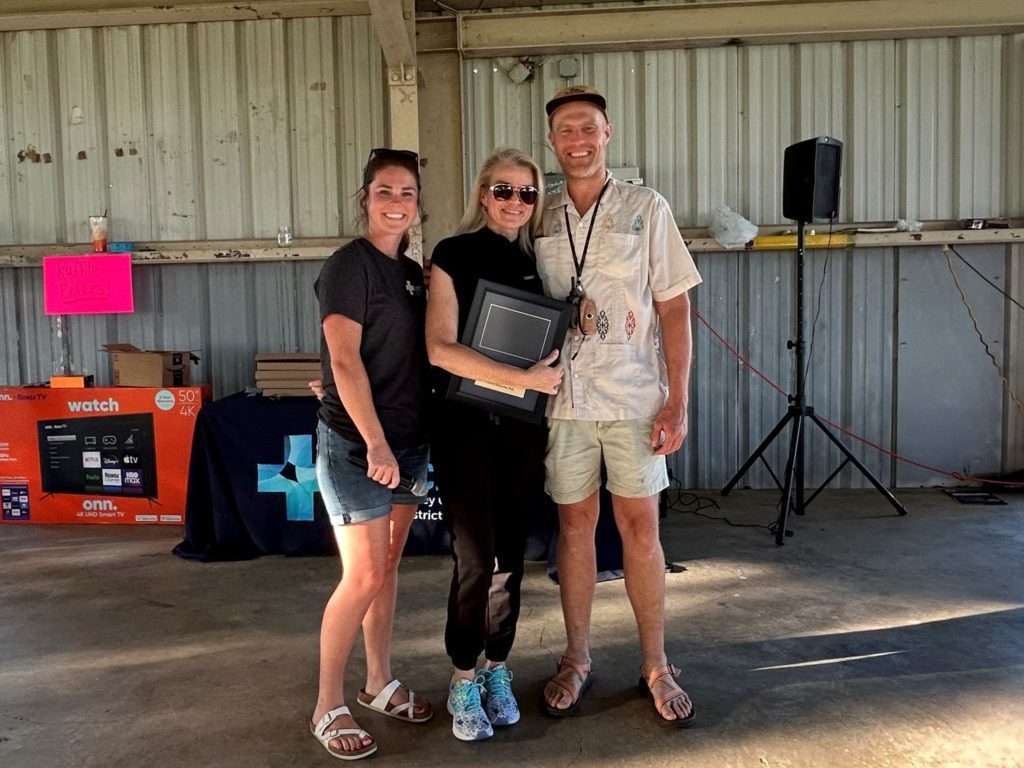 2023 Doctor of the Year: Andrea Bickerton, M.D.
The Doctor of the Year Award is given to a physician who consistently demonstrates high standards in the practice of medicine, district and community involvement, and leadership within the district. When it comes to medical excellence, there's no one more deserving of the "Doctor of the Year" award than Dr. Andrea Bickerton. Her expertise, dedication, and genuine care for her patients have not only saved lives but also enriched them. Dr. Bickerton's tireless efforts, extensive knowledge, and exceptional bedside manner make her a beloved figure among both patients and colleagues. We are proud to have her as a cornerstone of our medical team, leading with grace and competence.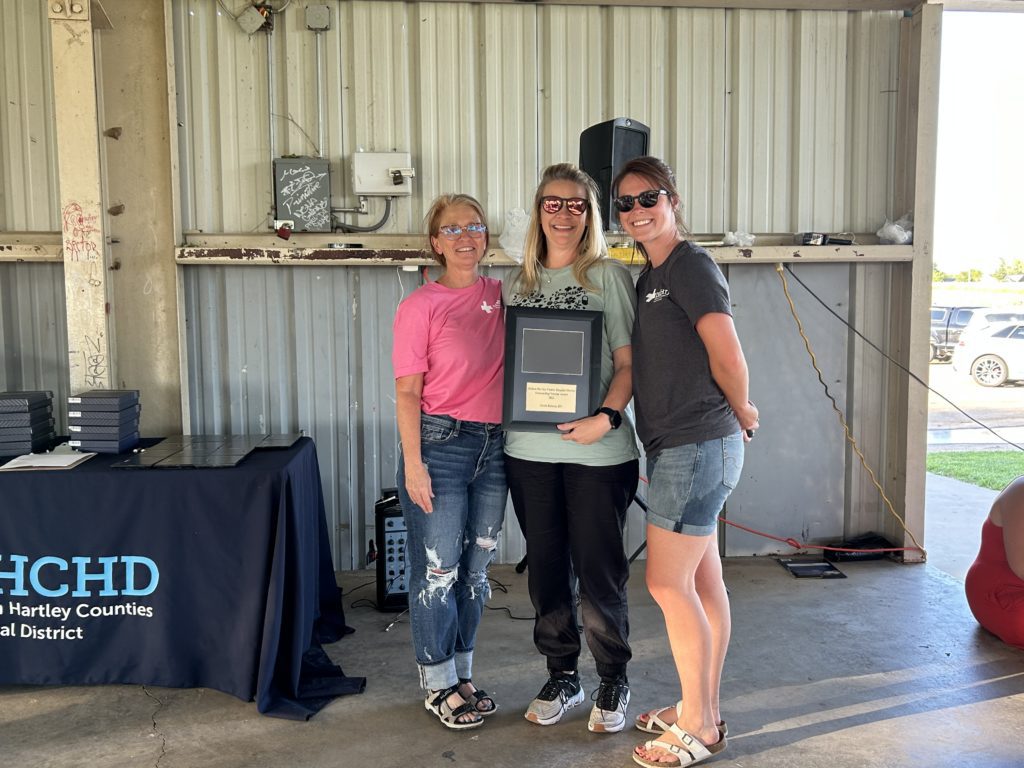 2023 Outstanding Veteran: Sarah Ralston, RN
The Outstanding Veteran Award recognizes an employee who has positively served the district for several years (5 or more). This individual is admired and appreciated by their co-workers and consistently embodies the DHCHD mission and values. Sarah Ralston's service to our hospital district has been nothing short of exemplary. As an "Outstanding Veteran," Sarah brings years of valuable experience, unwavering commitment, and a deep understanding of the inner workings of our healthcare system. Her leadership, mentorship, and dedication to maintaining the highest standards of care are an inspiration to all who have the privilege of working alongside her. We salute Sarah for her years of service and her unwavering commitment to our community's health.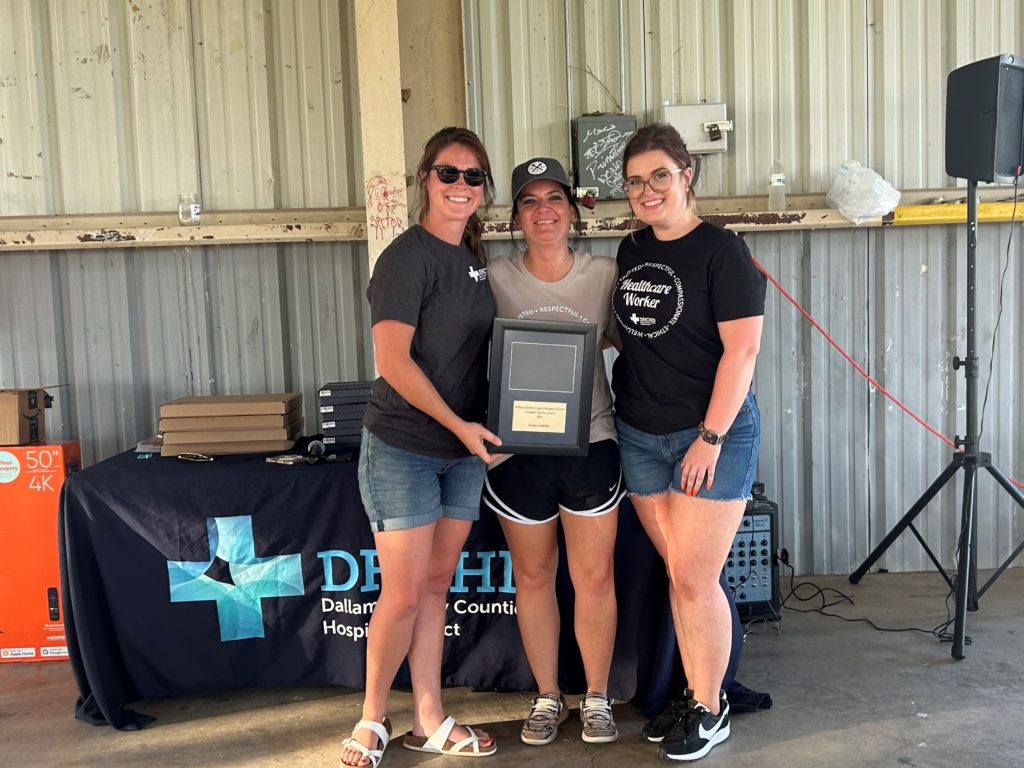 2023 Best Customer Service: Heather Schriber
The Best Customer Service Award recognizes an employee who goes above and beyond for the patient and team members of the district. They consistently answer questions, find information, and provide the assistance needed to ensure that our patients are satisfied. In the realm of customer service, Heather Schriber sets the gold standard. Her genuine warmth, patience, and attentiveness create a welcoming atmosphere that truly puts residents and their families at ease. Heather's dedication to going the extra mile ensures that every interaction, no matter how challenging, leaves a positive impact. Her ability to turn difficult situations into opportunities for understanding and growth showcases her remarkable professionalism. Heather's commitment to exceptional customer service reflects the heart of our hospital district's mission.
These four incredible individuals – Kristal Fletcher, Dr. Andrea Bickerton, Sarah Ralston, and Heather Schriber – represent the very best of our hospital district. Their contributions not only improve the lives of those they directly touch but also inspire all of us to strive for excellence in everything we do. As we celebrate their achievements, let's remember that each member of our hospital family plays a vital role in the health and well-being of our community.
In addition to these achievements, we would also like to congratulate and thank the following individuals who have served the district and our community for more than 20 years!
Tammy Parker, 30 Years
Suzanne Ballejo, 25 Years
Jolene Minnick, 25 Years
Melinda Smith, 20 Years
Together, we can continue to make a difference that truly matters. Congratulations to our award winners, and thank you for your outstanding service!