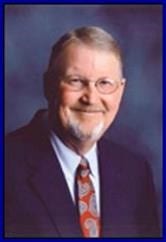 Contact Information:
Office: 206 E. 16th Street in Dalhart
Phone: (806) 244-5668
Fax: (806) 244-3912
Dr. Wilson Landers is an orthopedic surgeon who has office hours monthly in Dalhart. He performs orthopedic surgery at Coon Memorial Hospital.
Education:
Dr. Landers received his medical degree from The University of Texas Medical Branch in Galveston. He completed his residency in orthopedic surgery at Scott & White Hospital in Temple.
"DALLAM/HARTLEY COUNTIES HOSPITAL ADOPTED A TAX RATE THAT WILL RAISE MORE TAXES FOR MAINTENANCE AND OPERATIONS THAN LAST YEAR'S TAX RATE."
"THE TAX RATE WILL EFFECTIVELY BE RAISED BY 8 PERCENT AND WILL RAISE TAXES FOR MAINTENANCE AND OPERATIONS ON A $100,000 HOME BY APPROXIMATELY $8.80."