Telecardiology and Telegastroenterology
Telecardiology allows patients to consult with cardiologists at the Cardiology Center of Amarillo. Our Telecardiology service is offered at Dalhart Family Medicine Clinic every Friday and requires a referral from a primary care provider.
Dr. Kuldip Banwait is certified by the American Board of Internal Medical in gastroenterology. Serving the digestive health needs of patients in Amarillo, TX and surrounding areas of the Panhandle. Dr. Banwait completed his fellowship training at Thomas Jefferson University Hospital in Philadelphia.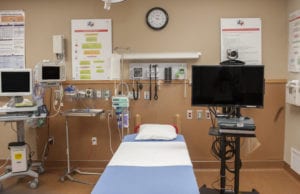 "THE DALLAM-HARTLEY COUNTIES HOSPITAL DISTRICT ADOPTED A TAX RATE THAT WILL RAISE MORE TAXES FOR MAINTENANCE AND OPERATIONS THAN LAST YEAR'S TAX RATE."
"THE TAX RATE WILL EFFECTIVELY BE RAISED BY 7.99 PERCENT AND WILL RAISE TAXES FOR MAINTENANCE AND OPERATIONS ON A $100,000 HOME BY APPROXIMATELY $14.19"
A long-term care ombudsman helps residents of a nursing facility and residents of an assisted living facility resolve complaints. Help provided by an ombudsman is confidential and free of charge. To speak with an ombudsman, a person may call the toll-free number 1-800-252-2412.