Margaret Stephens, NP – C
Family Nurse Practitioner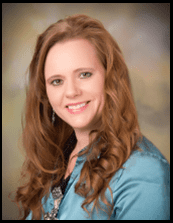 Contact Information:
Office: 206 East 16th Street in Dalhart
Phone: (806) 244-7790
Fax: (806) 244-7792
Margaret Stephens is Family Nurse Practitioner, Board Certified by the American Academy of Nurse Practitioners Certification Program. Margaret has a certification in Family Practice and has been practicing as a nurse practitioner since 2010.
Education:
Mrs. Stephens received a Post-Master Family Nurse Practitioner Degree from Texas Tech University Health Science Center. She also holds a Master in Science Degree in Nursing Education through West Texas A&M University and a Bachelor's of Science Degree in Nursing was also obtained through West Texas A&M University. She received her Associates Degree through Amarillo College and prior to her RN training, received her Vocational Nursing certification through Frank Phillips College. Margaret has also previously worked in the community as an EMT. She started her healthcare career in 1993 as an EMT-via ambulance service, and then began her nursing career in 1995. She has been serving as a healthcare provider for 25 years, and the last 10 years as an Advanced Practice Nurse-Family Nurse Practitioner.
Certification:
Mrs. Stephens is certified in Advanced Cardiac Life Support, Basic Life Support and by the American Academy of Nurse Practitioners. She currently holds a Nurse Practitioner and RN license in the State of Texas and in the State of Alabama. She also holds the D.O.T national certification.
"THE DALLAM-HARTLEY COUNTIES HOSPITAL DISTRICT ADOPTED A TAX RATE THAT WILL RAISE MORE TAXES FOR MAINTENANCE AND OPERATIONS THAN LAST YEAR'S TAX RATE."
"THE TAX RATE WILL EFFECTIVELY BE RAISED BY 7.95 PERCENT AND WILL RAISE TAXES FOR MAINTENANCE AND OPERATIONS ON A $100,000 HOME BY APPROXIMATELY $8.45"
A long-term care ombudsman helps residents of a nursing facility and residents of an assisted living facility resolve complaints. Help provided by an ombudsman is confidential and free of charge. To speak with an ombudsman, a person may call the toll-free number 1-800-252-2412.